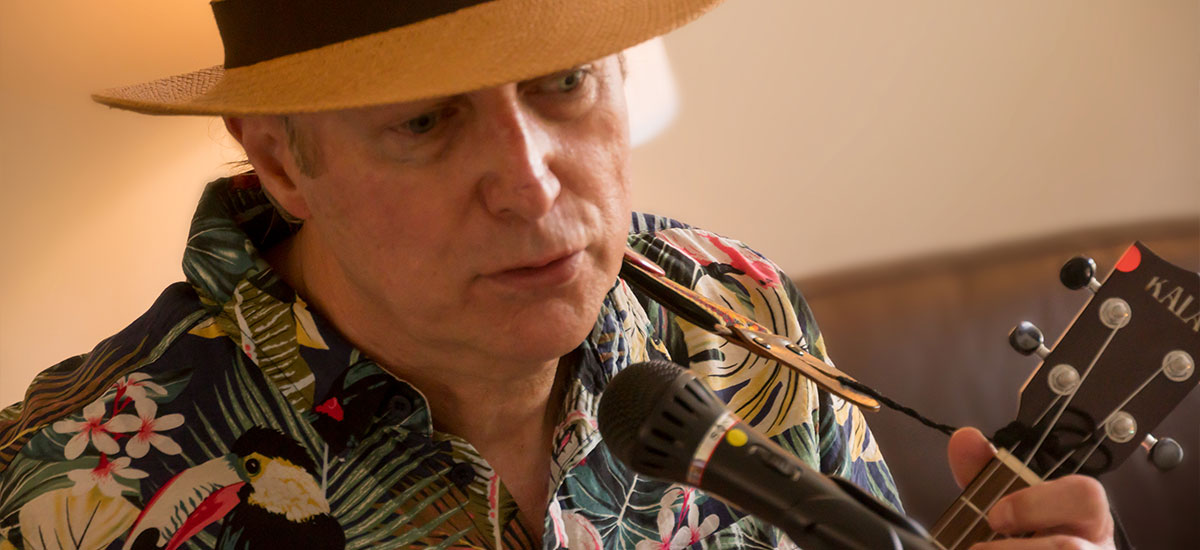 About Des
Des Mahoney is a qualified teacher with over 15 years of experience and a guitar player since the age of 14. Des has received a number of recognitions including Swinburne TAFE teacher of the year award and Vice-Chancellor's teaching award. Now Des combines his love of music and teaching in providing Guitar & Ukulele Lessons to the community. Des is a Tour Leader on Ukulele Cruises.
What inspires Des
"The most important thing about music is to enjoy it; and to share that joy with others"
Des is inspired by the Joy that Music brings to people of all ages and abilities. Students of all ages, abilities, and temperaments inspire me by their excitement of discovery & love of learning Music. He has had the pleasure of helping people 80+ who have learned their first Musical instrument (the Ukulele).
He believes that Music is for the benefit of not just ourselves, but for others as well. He encourages students to bring the joy of Music to the Community – to their friends, family, and others less fortunate than ourselves. The joy of Music is his inspiration!
His Background
A qualified TAFE teacher with 15+ years experience (Swinburne TAFE Teacher of the Year Award, Vice Chancellor's Award) with a love for Music.
A guitar player since the age of 14, Des is now combining his love of Music & Teaching in providing Guitar Lessons to the local community.
Current Working with Children check
Has taught guitar at TAFE; Community Houses; Arts Centres, and to private students.
Des has played and sung at local Churches
Has accompanied other musicians in CD recordings. Des has played in bush, jazz, and party bands; and sung and played guitar at various Charity gigs and local Café's.
Learnt classical piano at an early age, studied Music at High School, sang in the NSW annual Choral Concerts choir; and in a solo group at the Sydney Opera House Choral Concerts.
Des's students have played in Solo and Ensemble performances at Music Festivals, Community organisations & Arts Festivals.
A lifelong learner, Des is currently studying advanced classical & acoustic guitar