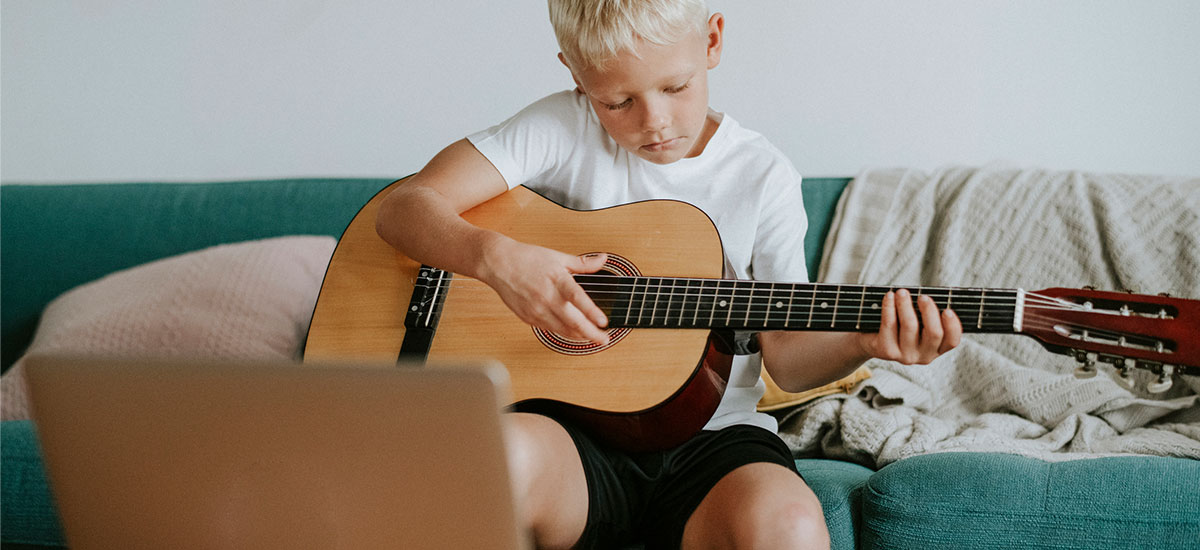 Private & Small Group Guitar Lessons Catered for
Our guitar lessons encourage a lifelong enjoyment of music, no matter your age. Our students come from all walks of life and ability levels.
We cater for students from all ages; from primary school up to mature-age students.
GuitarStart specialises in beginner lessons and we are here to help you begin your lifelong enjoyment of music.
In addition to guitar lessons we can give you expert advice on purchase, maintenance and servicing of your instrument.
Customised training offered
We offer a number of different lesson types so our students can learn the guitar in a way that best suits them.
Different types of lessons
One-on-one lessons
Group lessons
Specialist Workshops
Tour Leading
Tutoring
What Our Students Say
Thankyou for the kind words and the lessons that the kids had enjoyed. It has been a pleasure to have you as a guitar teacher and we truly enjoyed the guitar knowledge that we had gained from you.
- Linda & Oliver H, Parents of Guitar students