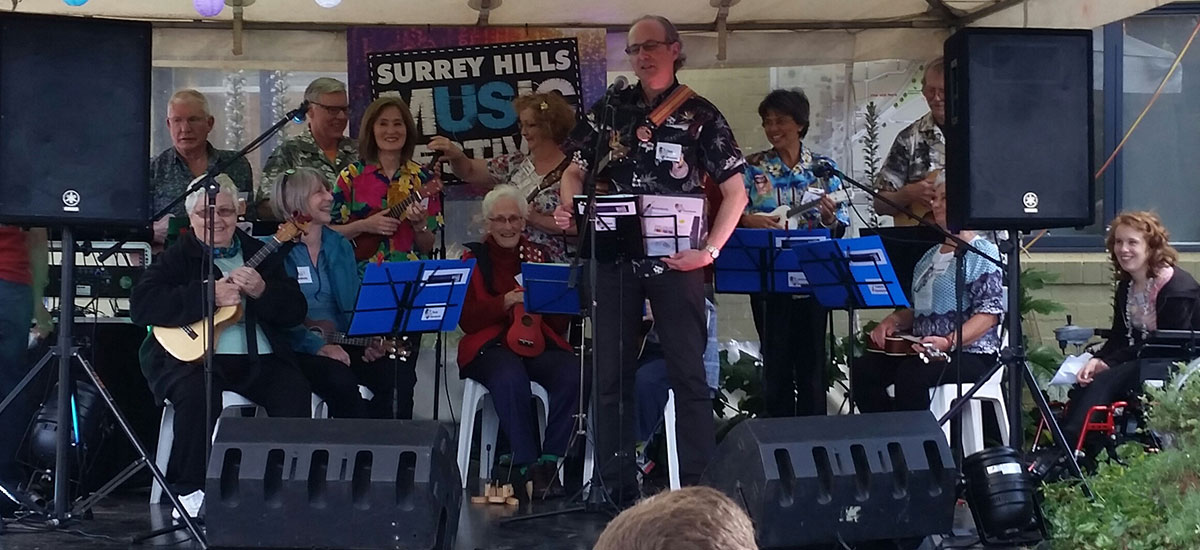 Des and his students are an active part of the community
Des & Students have played at various Community events including:
Music Festivals
Arts Festivals
Multicultural Festivals
He has donated Musical Instruments & Equipment to various Organisations including:
Local High Schools
Music for Refugees
Music for Growth
Afalyca Art Centre Baucau in Timor-Leste
Des has also volunteered for Vision Australia in Audio Production - providing Musical Instruction Audio Books for the Blind and Vision Impaired.
What the Community Says
Thank for producing your wonderful piece for the Festival. We are thrilled with it! We have all heard it many, many times now and none of us tire of it. It is such a wonderful, uplifting and joyful part of the event.
- Ria, Events Coordinator
Photo Gallery of Students