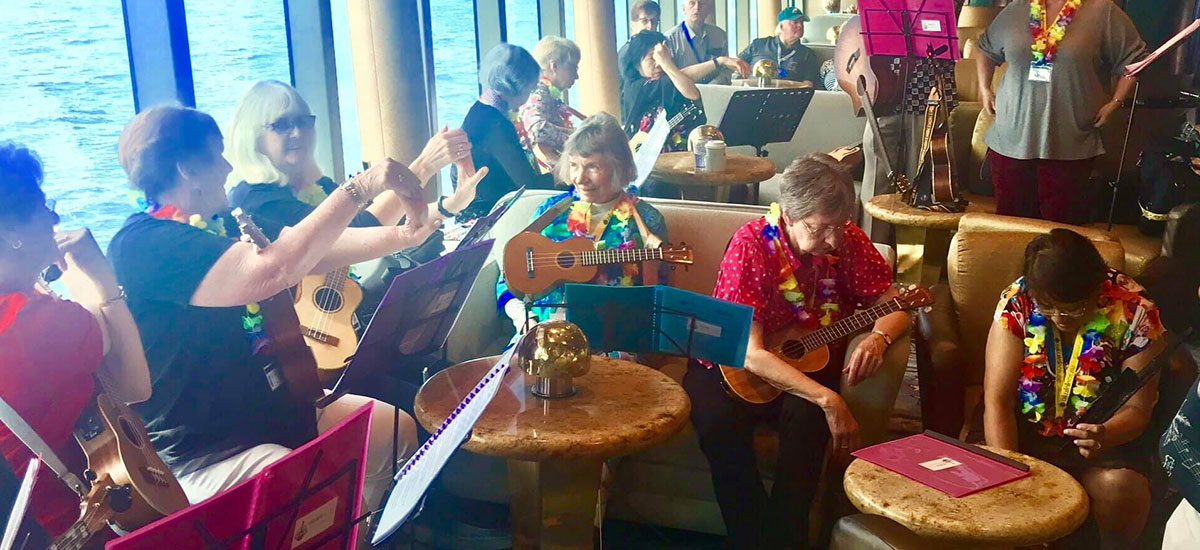 Des is a Tour Leader on the Annual Ukulele Cruise

Des has catered for many & varied specialised Training needs & Occasions, including Ukulele Cruises (see Photos below).
As a Tour Guide & Tutor, Des has been responsible for leading Ukulele Groups in Ukulele & Tourism activities (onshore & offshore); for Ukulele Cruise Australia
Contact Des at GuitarStart for any of your specialised Group Musical Training needs
What Our Students Say
I had a lovely email singing your praises. Thank you so much for what you are doing.
- Sue, Cruise Director
Ukulele Cruise Gallery