Business Excellence Award - Sole Trader Category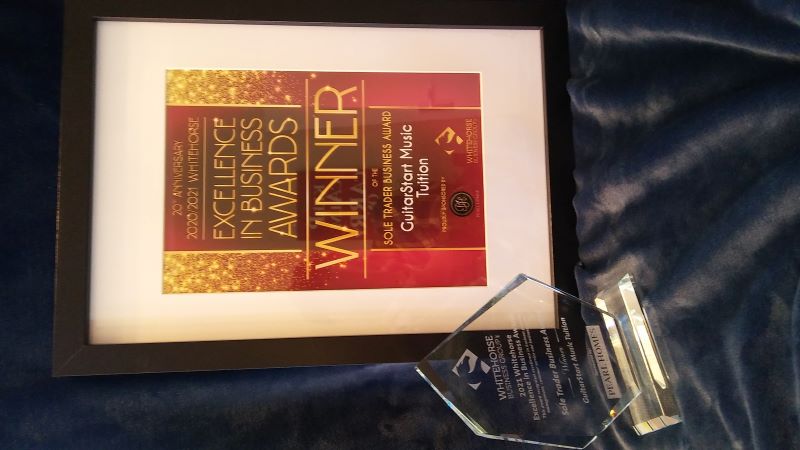 At the Whitehorse Business Group' 20th Anniversary Awards night the judges commented on the joy of Music evident in our video, activities, and involvement in the community. They also commented on the innovation and resilience shown by all concerned, in continuing our activities online during the challenges of the last 2 years.

In turn, I publicly thanked all students, colleagues and Neighbourhood/Community Houses for enabling this to happen. Also to Whitehorse Council for their Business Innovation Grant which enabled the new guitarstart.com.au website; and Web Ideas for building it. The judges were particularly impressed by all the teamwork and results in our Music Video; which they said they couldn't help but smile and feel better for watching!